Chairman, R.D. Memorial Group of Institutes, Bhopal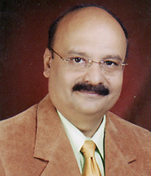 Mr. Hemant Kumar Singh Chauhan the director of the institutes us a product of the Premier university of Gwalior. He is the pillar behind the roaring success of the institute, always in pursuit of excellence with innovative ideas to make it unique. R. D Memorial College of Homoeopathy welcomes you to pursue higher education not only in the thrust areas but in the conventional fields also. Our academic programmes aim to develop knowledge and skills in chosen disciplines, they also develop interdisciplinary integrative skills, an understanding and responsibility in the local, national and international context.
Our College is expected to provide an intellectual, social and physical environment in which scholarship and learning may thrive. It is a prime center for nursing in the capital, which happens to be the city of Lakes. It offers you the best opportunity for professional education and research programmes of high standard. I Assure You for the beautiful campus, well equipped laboratories and the excellent faculty in the department will encourage young aspirants to pursue their academic and social goals with joy.
R.D. MEMORIAL GROUP OF INSTITUTES
R. D. Memorial Group of Institutes, Bhopal, Madhya Pradesh is an emerging group of institutes established by Shri Chitragupta Shiksha Prasar Samiti, Bhopal. The Shri Chitragupta Shiksha Prasar Samiti was established in the year 1988 by a group of visionaries under the Chairmanship of Mr. Hemant Singh Chouhan, a dynamic, untiring Social worker with the prime objective to promote religious, Social and Educational activities and any other activities for the welfare of general public. The Society has been registered under the provisions of Madhya Pradesh Society Registrikaran Adhiniyam, 1973.
The group of institutes has been set up in a covered campus of 17 acres at Barkhedi Kalan on Bhadbhada Road, Bhopal. The contribution of the R. D. Memorial Group of Institutes, Bhopal in the field of medical education was initiated by the establishment of its first institution namely Rani Dullaiya Smriti Ayurved PG College and Hospital followed by Rani Dullaiya Smriti College of Nursing, Bhopal in the year 2002. Apart from this Shri Chitragupta Shiksha Prasar Samiti runs several other educational institutes at different cities like Indore and Bhander of Datia in Madhya Pradesh.
To build a centre of excellence in the field of Homoeopathic education of Undergraduate and Postgraduate level.
To be a centre of excellence in the field of health services which cater to the needs of public at large, especially poor.
To strive for achieving international standards in the field.
To inculcate moral values in students and to make them equipped to serve the suffering humanity wholeheartedly.
To train and produce skilled health professionals in Homoeopathy who are competent to work efficiently in both urban and rural set ups.
To be a leading centre to lend a hand to give affordable health services for people at large, especially the ailing poor population.
To participate with various Central Government and State Government agencies in implementing various national health programs effectively.
The Rani Dullaiya Smriti Ayurved PG College and Hospital, Bhopal offers the following courses.
BAMS (Bachelor of Ayurved Medicine and Surgery) 51/2 years course.
MD (Ayurved) 03 years course in specialty subjects of:-
Kumarbhritya
Shalya Tantra
Panchkarma
Agad Tantra
Swasthyavritta
Rachna Sharir
Dravyaguna
Ras Shastra & Bhaishjya Kalpana
Ayurved Siddhant
The Rani Dullaiya Smriti PG College of Nursing, Bhopal offers the following courses.-
B.Sc. Nursing 04 year course
G.N.M. 03 years course
A.N.M. 02 years course
Post Basic B.Sc. 02 years course
M.Sc. Nursing 02 years course
Homoeopathy is a form of treatment, founded by the German physician Dr. C. S. F. Hahnemann. It dates back to two centuries and continues to serve humanity to date. It is a system of treatment of diseases by the drug usually prescribed in minute dose that in a healthy person would produce symptoms like those of the disease. It is practiced almost everywhere across the globe and has gained a lot of popularity in India due to the gentleness of its cure that makes more than 100 million people of the Indian population depend on this treatment. And, It follows a holistic approach towards achieving the inner balance of an individual on mental, physical, emotional, and spiritual levels. Homoeopathy is a time-tested therapy and continues to spread its effectiveness around the world. Homoeopathy, according to World health Organization, is the fastest growing and second most widely used system of medicine in the world. In the recent times, homeopathy has made major advances in regions like the Mediterranean basin, South America, Eastern Europe, and India growing at more than 20% every year the world over. From being an alternative system of medicine, homeopathy has become a complementary system of medicine and a primary healthcare choice to treat both acute and chronic clinical conditions. People including many allopathic doctors are accepting homeopathy like never before. According to a report of ASSOCHAM (The Associated Chambers of Commerce and Industry of India) released in 2014, the increasing inclination of people towards alternative medicine will drive the growth of homoeopathy, which is projected to grow at 25 to 30 per cent over the next three years (i.e., 20015 to 2017) to become a Rs 2,600-crore industry.
PROSPECTS OF DEGREE HOLDERS IN HOMOEOPATHY
The B.H.M.S. graduates are considered at par in cadre and pay scale by various authorities with the graduates of other systems of Medicines. The B.H.M.S. graduates are eligible to be registered with the State Homoeopathic Council/Board and on registration, they are entitled-
to hold office as a Homoeopathic Physician or in any other office in Government or in any institution maintained by a local or other authority;
to practice Homoeopathy in any State of India;
to sign or authenticate a medical or fitness certificate or any other certificate required by any law to be signed or authenticated by a duly qualified medical practitioner.
to give evidence at any inquest or court of law as an expert under Section 45 of Indian Evidence Act, 1872 on any matter relating to Homoeopathy.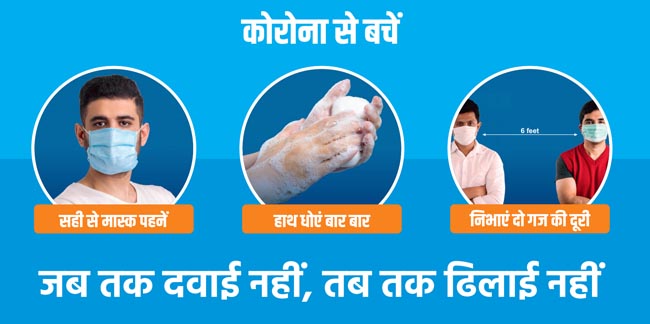 R.D. Memorial Group of Institutes (Our Associated Groups)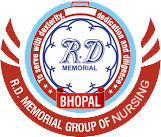 Address:- Barkhedi Kalan, Bhadbhada Road, Bhopal- 462 044
Phone :- +91 755-2696776, 9340298554
Email :- rdhomeopath@gmail.com